Deposit and Cancellations
There is a $500 non-refundable deposit that goes toward the total fee. Once the deposit is received,  the date of the event will be considered confirmed. In case of cancellation more than 10 days in advance, the entire $500 deposit is forfeited, plus any pre-booking costs for catering or shelters arranged for by Team Academy. If the event is cancelled less than 10 days in advance, the cancellation fee is 50% of the total.
Changes
If the date of a team building event is changed 60 days or more in advance, there will be no penalty. If 30 to 60 days notice is given, the rebooking fee is 10% or $200, whichever is less. For rescheduled events 30 days to 10 days in advance, the rebooking fee is 20%. To reschedule with less than 10 days notice, the rebooking fee is 30%.
If the number of participants changes, it is the client's responsibility to notify Team Academy immediately. If there are more people than expected, the total cost will be recalculated to reflect the increase.
Estimates and Event Pricing
Initial quotes are based on the estimated number of participants and type of event requested, as well as other factors. The final number of participants must be confirmed 10 days before the event date. The final price for the event is based on this number and will not change thereafter if there fewer people.  If there are more people in attendance than expected, the final price will be recalculated based on the per-person total.
Payment
Ten days before the event, 50% of the total cost (not including deposit) is due. The final payment is due on the day of the event itself.
Loss or Damage
Team Academy is not responsible for any loss or damage to personal goods during events.
Weather
Team Academy is prepared to go ahead with events regardless of weather, and will provide rain ponchos or may modify activities where possible.
Meet Us
We are a boutique company based in Vancouver, BC, specialized in corporate training, consulting and team building events that energize and inspire teams to achieve higher effectiveness.
About Team Academy
Established in 2004 as a part of Ultimate Outdoor Adventures, we have developed our products and refined our service to become renowned for attention to detail, quality and excellence. Our experiential learning approach includes a balance of high impact activities, facilitated brief and debriefs and interactive group discussions. We help teams reach their full potential by engaging their members to clearly see how they make all the difference in achieving company's business success.
Team Building
Having run over 800 events, many of them for the Fortune 500 companies, and hosted some 15.000 guests in Canada, USA and Europe, we have the experience, the knowledge and the expertise to make your event unforgettable.
CORPORATE WELLNESS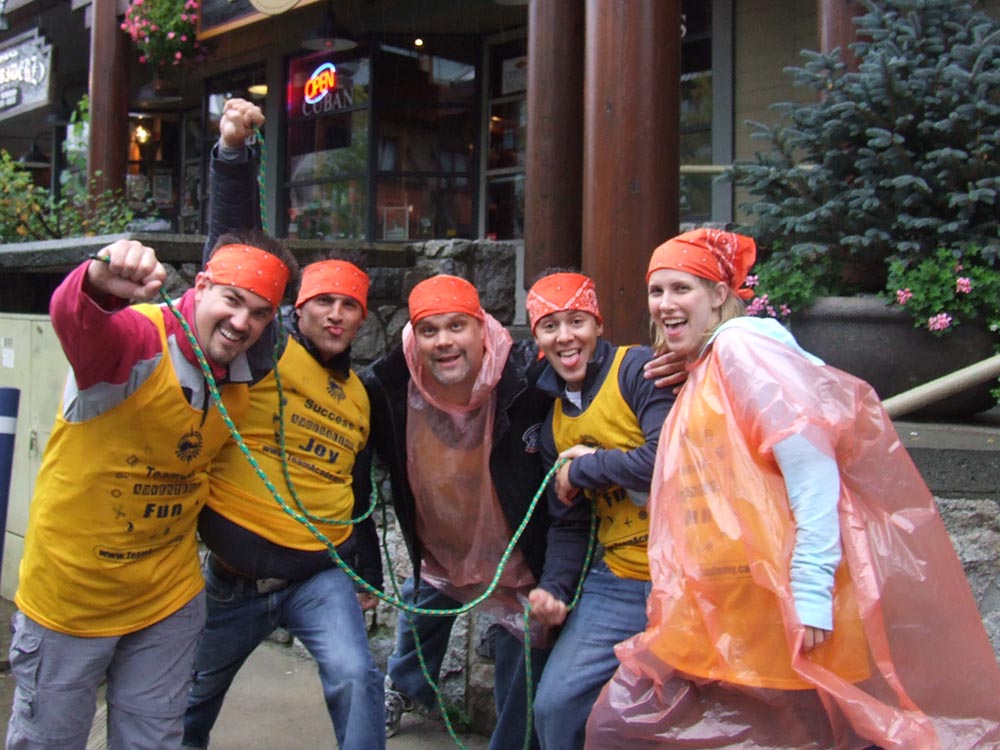 Our corporate wellness programs, are a great way to increase individuals health and fitness levels, but also improve productivity and overall team morale. A healthy team is certainly a more effective, better communicating and happier team and that's what everyone is looking for.
EDUCATIONAL PROGRAMS
Research has shown that when educational institutions incorporate Team Building into their programs, it creates a sense of belonging, encourages tolerance and team spirit, improves communications skills, and creates an atmosphere of community and enhances learning.
COMMUNITY ENGAGEMENT
We engage community members  and community benefit organizations in planning, problem-solving, decision-making  and building  ongoing relationships to improve the social and cultural well-being  by applying a collective vision for the benefit of the community
We are here for you!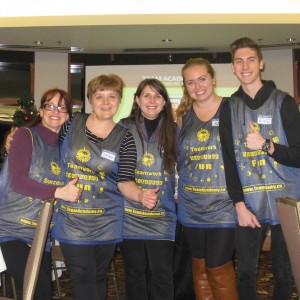 Events & Goals
For your unique and unforgettable experience corporate, charitable or private event call us and we will go the extra mile to surpass your expectations and deliver a memorable bonding experience customized for your needs.
HAVE QUESTIONS? ASK OUR EXPERTS.
Some of Our Happy Clients
What Our Clients Are Saying
Dear Jackie, Thank you so much for arranging a terrific team building day for our centre! Everyone's comments have been universally positive and we've agreed that it was an exceptionally active and interesting day–we had fun! Oh, and the food was also fabulous–lots of variety and well presented. Anyway, thanks again to you and all your assistants for a super day–I hope we all have a chance to do it again in the future. Cheers!
Thanks, it was an amazing day and I am astounded by the detail and passion you have brought to this event. You made this a great day!
Thank you again for the wonderful experience, the whole event was very well organized. I heard nothing but positive comments and how much fun everyone had…that is all everyone talked about for the rest of the week! It definitely accomplished our goal for team building. The photo quest was a perfect challenge to get everyone working together and being creative on how they came up with certain pictures.

We would be more than happy to have you come up with new ideas for our next office activity. We enjoyed working with everyone on your team and look forward to working with you again in the future.

On behalf of our entire office, thank you once again for such an "Amazing Race"!
I wanted to say a big thank you to you and your team – the event was a great success. I had a lot of positive comments back the following day, how much everybody enjoyed it despite the rain. A lot of people thought that actually added to their fun. They all thought the event was very well organized and very professional.

Personally, I was so happy that you took over the organization of the entire challenge and all we really had to do is turn up on the day – makes a welcome change for me 🙂 I have posted your details for other administrators in the company and have been singing your praises to them all.

Once again, thank your for an extremely fun afternoon!
We work as a single united team and give our clients the highest quality service possible.